Dishwashing Equipment Parts
Food Preparation Equipment Parts
Concession Condiment Equipment Parts
Food Display Merchandising Parts
Worktable, Shelf, Transport Cart Parts







GET SPECIAL OFFERS & NEWS FROM A2Z PARTS
Sell yours overstock parts locally or
across the country
without middlemen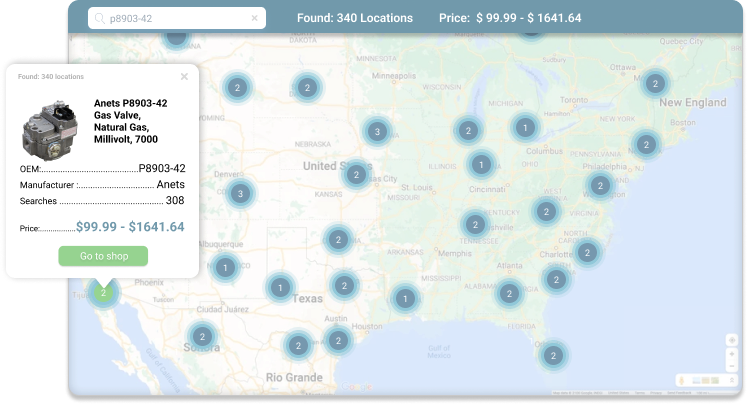 After a detailed analysis of the public catering market, the following becomes apparent: today, it is easier to reach heights in the HoReCa segment with high-tech professional supplies. High-quality and reliable equipment ensures the stable functioning of your enterprise. However, this is only possible with proper kitchen replacement appliances. And, as you know, supplies of even the best sample fail over time. To fix problems in a piece of special restaurant equipment as quickly as possible, thus reducing the financial losses of your enterprise, it is advisable to buy spare meat grinder parts or freezer parts and components for it in advance. With a great range of over 7.5M products on the price comparison website, over 12k satisfied users, over 300 suppliers, and thousands of manufacturers, A2Z price comparison website for commercial kitchen parts is the leading specialist in selling original repair parts for your restaurant needs.
The choice of parts that you need
Large selection of spare parts by renowned manufacturers
Why choose us?