Commercial Kitchen Equipment Parts Search Engine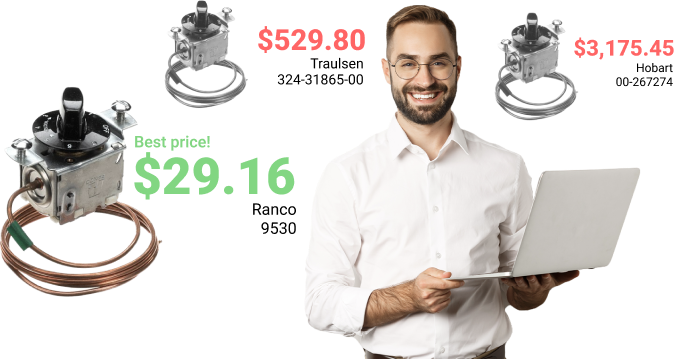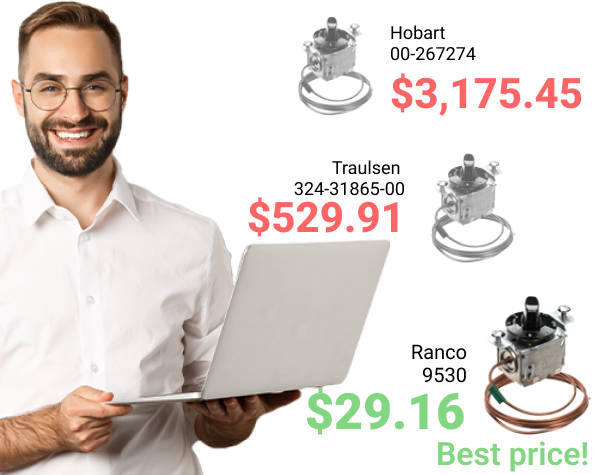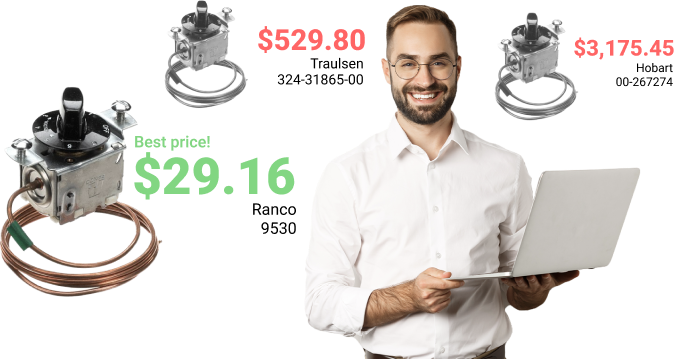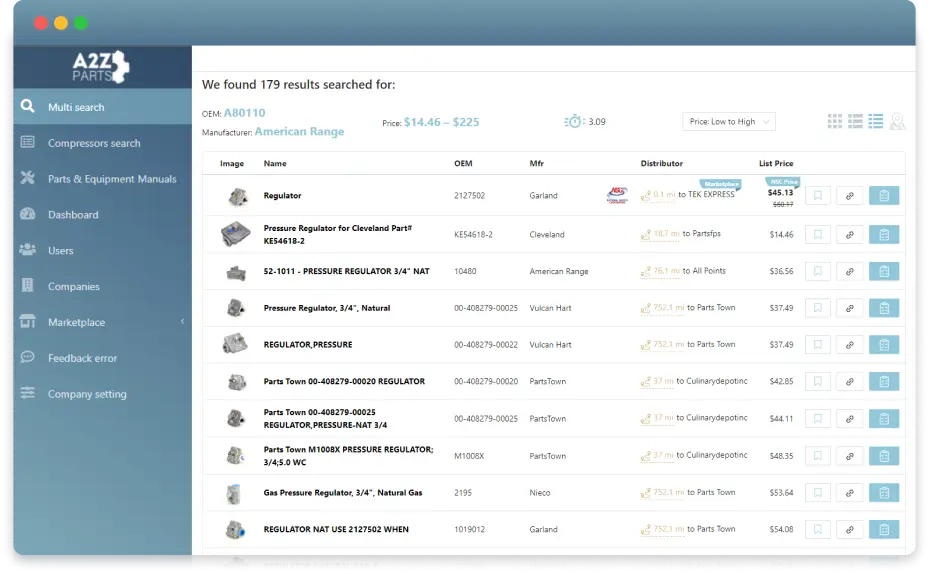 Automatic Cross references!
Find a list of parts that are interchangeable with the OEM part you search plus OEM Equivalent Parts. This means your search results give you dozens of options Ability to see many manufacturers using the same part in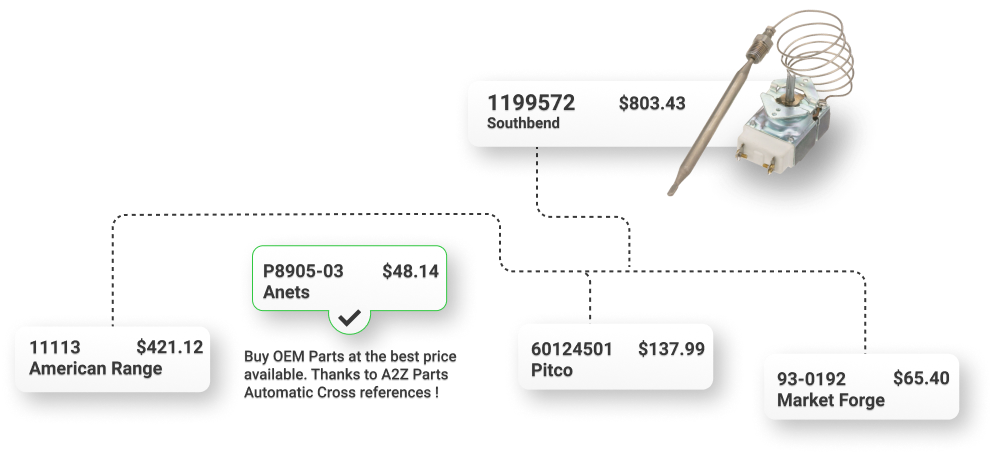 Buy OEM Parts at the best price available .. Thanks to A2Z Parts Automatic Cross references !
Instantly become an Industry Expert and Most Valuable Resource for your Customers,
but more importantly make an educated decision based on price and availability.
Live Internet Parts Search
A2Z Parts Instantly scans the entire internet to return potential suppliers from large and small internet suppliers such as Amazon and eBay to single small companies with one technician - Guaranteed !
One Click – Seconds Search -One Part
In seconds get the most up to date information regarding parts, pricing, sourcing options when you click ONE TIME. Forget about clicking on multiple windows in multiple sites that are just limited to who you know today.
Marketplace
Regardless of who you are Amazon, Grainger or self-employed mechanic you can upload your overstock part(s) to sell on the Internet or in your local Market. Just a simple upload and be in business selling parts.
Not just smart, crazy smart!

Automatic Hyperlinks
Gain access to A2Z's manual library where replacement parts are hyperlinked to search function. You will no longer have to open multiple windows to research in one and search in others.

Multi-Search Feature
A2z allows you to search for multiple parts at the same time and lets you keep each parts window open so you can compare suppliers or" pause" a search. You don't need to re-search for the same part later.
Compressors Search
A2Z offers the first publicly available Compressor Search function. A2Z returns OEM Compressors and same models direct from compressor manufacturers.

Parts Geolocation Capability
Not only will A2z return pricing and parts availability options, it will also return the exact location of available parts.